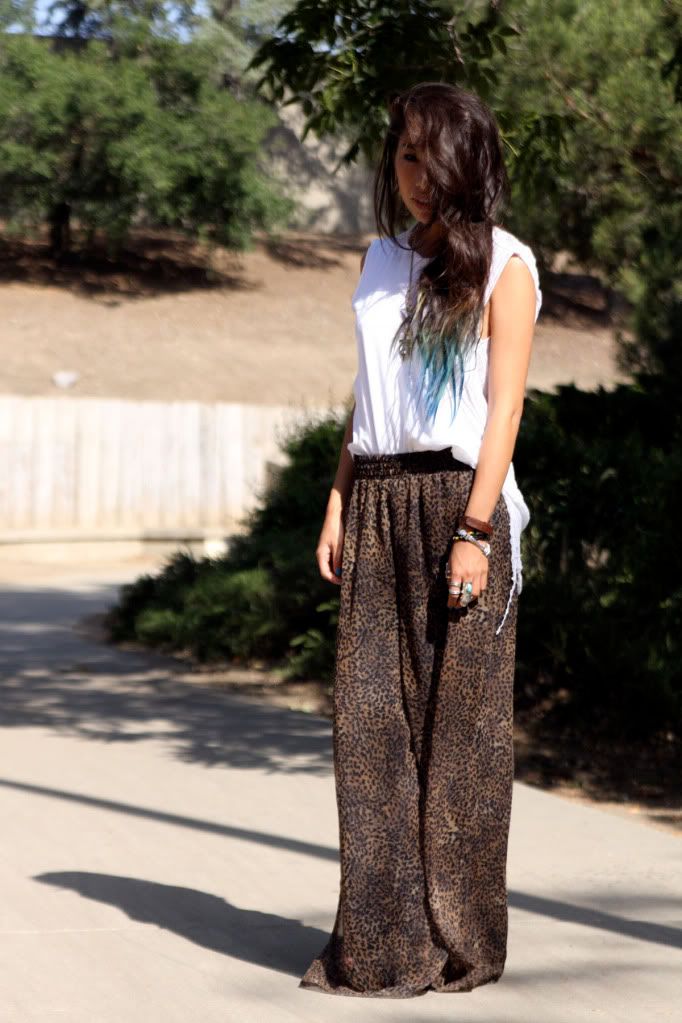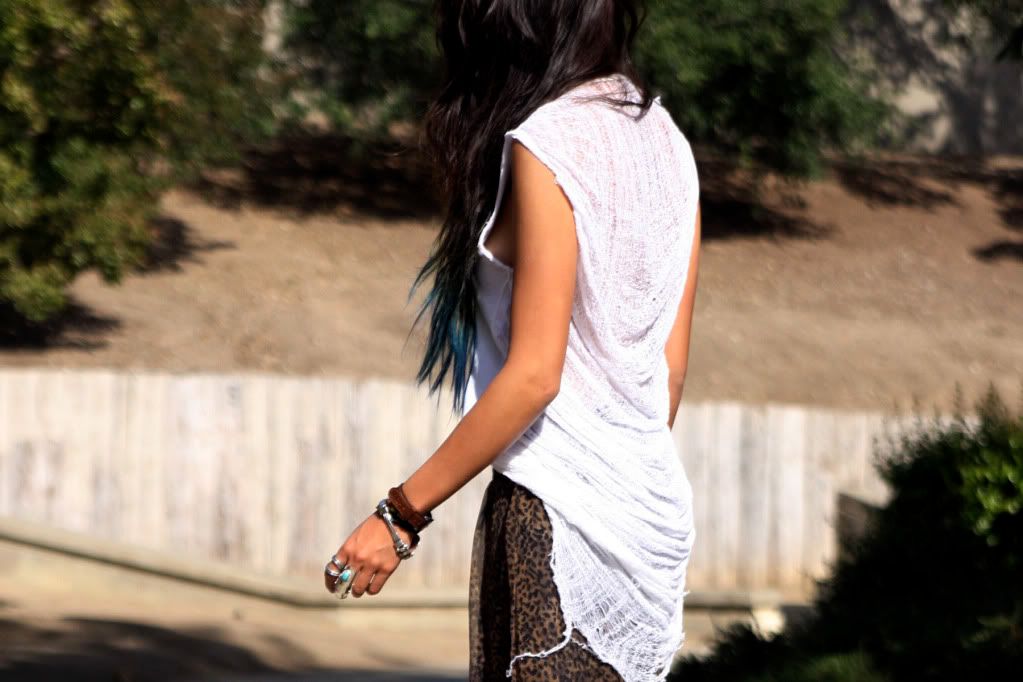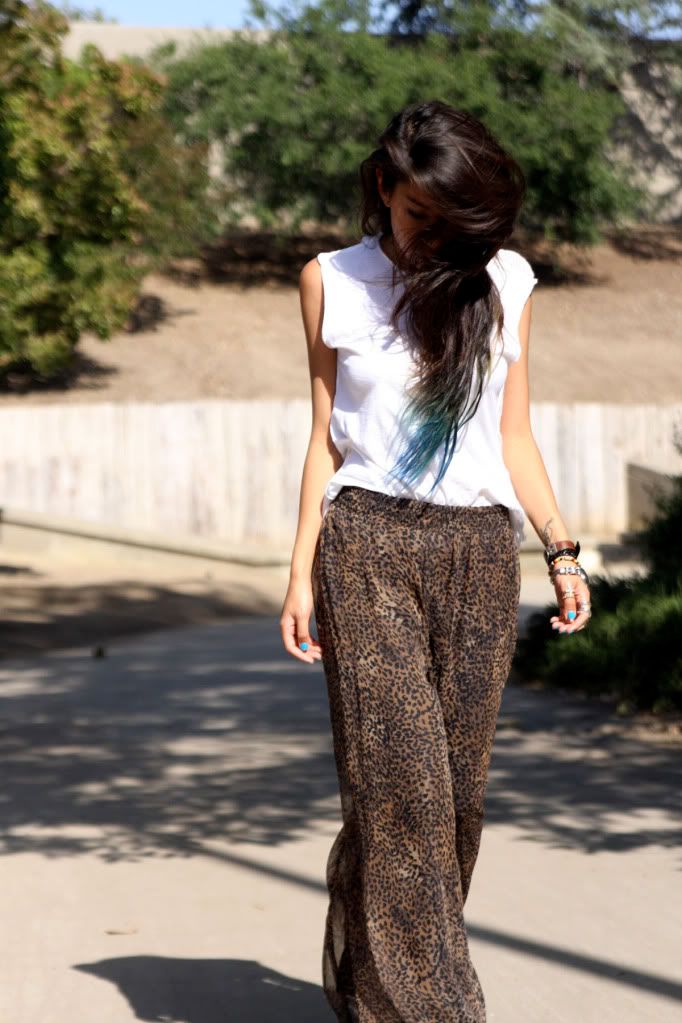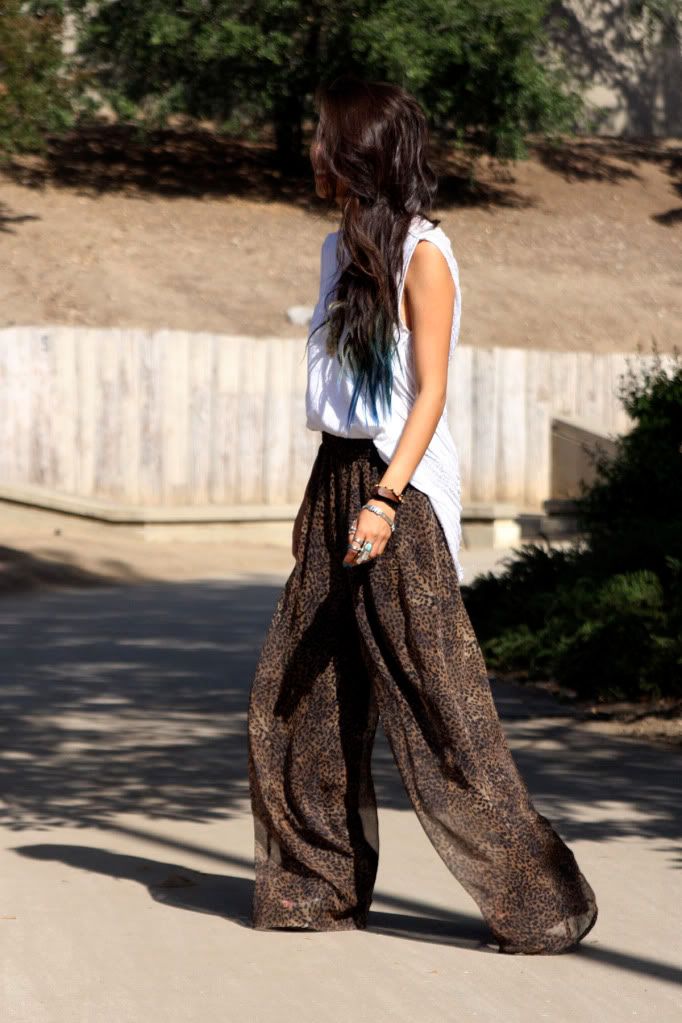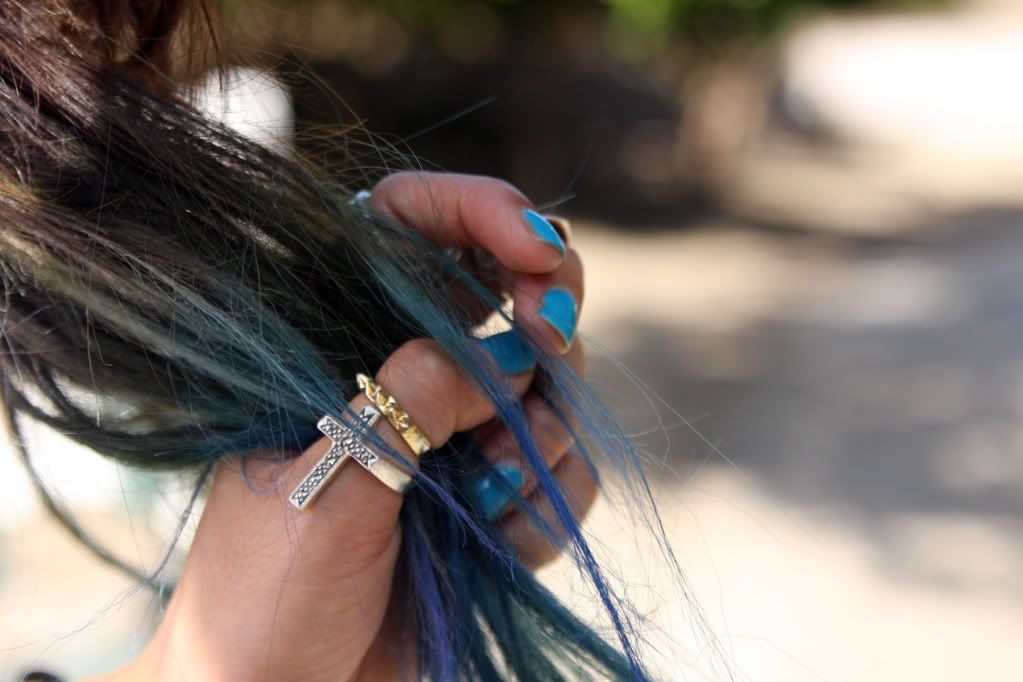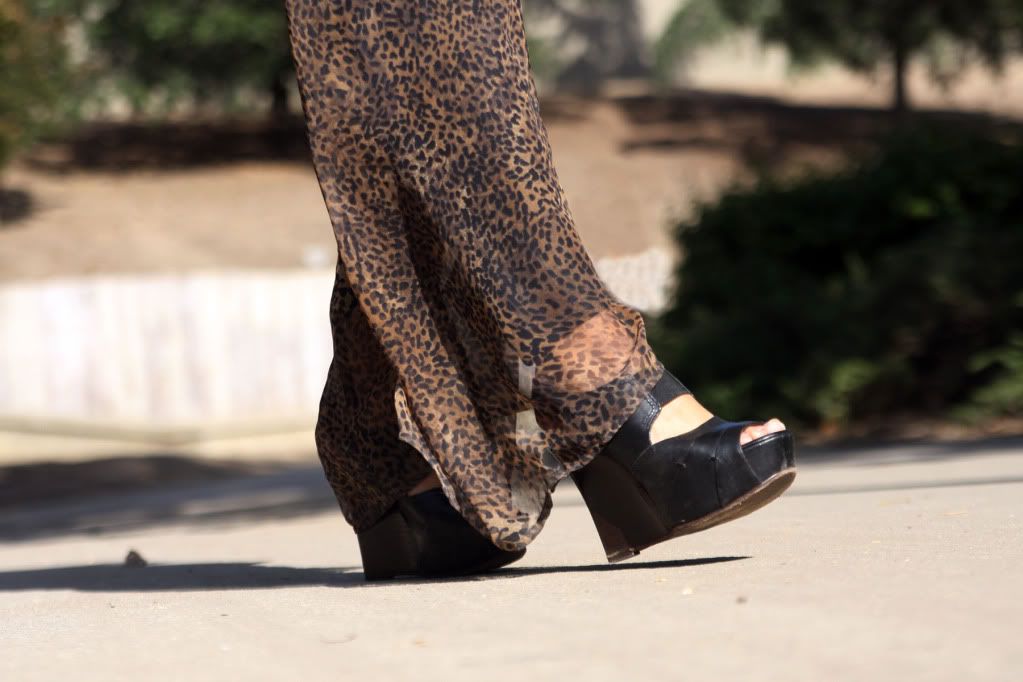 vintage wide leg pants-
VIRGO
shredded tee-
VIRGO
wedges-Marni
Since I haven't trimmed this mane in 2 years, I thought I'd dye the ends blue
(aka completely fry them to death)
and then chop them off when I get sick of seeing blue stains on my towels and pillow case. I can't decide if I like this look on me or not. Blonde hair definitely suits this hair gradient trend better!
My whole outfit is from
VIRGO
, a really great store owned by the amazing duo Rana and Alejandra. If you are ever in downtown Los Angeles, you must visit them! Trust me; they have the best vintage finds, local designs, and AMAZING prices! I dropped by to just look around and say hi but ended up wanting everything and settled for these 2 items..."shopping fast" FAIL!